When you hear about a green energy startup or any other eco-friendly business, you probably can't accept the idea of making money on something vulnerable, delicate, and important. Greta Thunberg's "How dare you?" question may echo through your mind.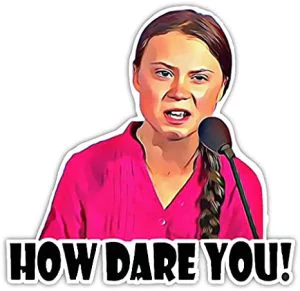 The good news is that any business isn't run just for making money in the first place. When you're an entrepreneur, you always try to make a sound impact on this or that issue.  
So, if you want to positively influence the environment and help the world fight the global energy crisis, launching a green energy startup is the right decision. But what should you do? What are the opportunities, and what mother Earth needs right here right now? In this article, the JatApp team will provide you with a somewhat long (but interesting!) list of green energy startups to inspire you to come up with your own business idea. 
Green/clean/renewable energy
Making a significant contribution to fighting climate change is obviously a good intention, but you still have to be sure that this business is profitable and you'll get funds to run your green energy startup. Venture capitals and non-profit organizations literally fire cannons of money at innovative energy companies. Not-for-profit green energy startups search engine Ecosia, as an example, managed to incubate extra €350 million in addition to funds provided by World Fund. 
How eco-friendly web search looks like
At the same time, big companies nod towards green energy startups as well: Tesla and SpaceX invest $2 million in Hgen, a startup which works with production and distribution of hydrogen-based energy. At the same time, Porsche signs a 25-years solar energy deal with Cherry Street Energy to build a network of charging stations across the United States. 
Eventually, IKEA intends to tap into the market of renewable energy distribution to households, too, while Amazon Web Services (AWS) is going to launch its own energy competency program for its AWS customers. 
The market is fertile, isn't it? But there is one tiny thing we need to cover: the difference between green, clean, and renewable energy does exist, but you can't really draw a clear line between them. Anyway, let's get some definitions for the sake of clarity. 
Green energy is any type of energy that comes from natural sources like sunlight, wind, water, and so on, and doesn't do any harm to the environment. This concept obviously overlaps with the term of renewable energy that uses sources which are naturally replenished.
However, we need to underline that not all renewable energy startups are green. For instance, a hydraulic dam can hardly be called a green energy source because it interferes with the natural environment, and the impact of this intrusion is unpredictable. 
Additionally, clean energy crosses over with green and renewable energy, but the main difference is that cleantech startups don't leave any emissions at all in comparison with renewable and even green counterparts. 
Thanks to God, that's all we have to explain in respect to the difference between green, clean, and renewable energy. Now, the inspiration moment comes as we're going to discuss the most prominent startups within each segment. 
Green energy
Even though green energy is obviously the wave of the future for the entire humanity, it's not reasonable to put all eggs in one basket and rely on a single source. This thought is certainly apparent to Enernet, a startup that provides its customers with microgrids connected to various sources of green energy, such as solar farms, wind parks, and other green energy sources. In such a way, Enernet's customers are always connected to green energy sources and keep their electricity costs as low as possible.
You can't really sell air to people, but you can sell electricity made with it. Kite Power Systems managed to go even further. The company provides its corporate customers with wind energy kites that generate electricity. Since kites are located higher than average wind turbines, the technology is capable of catching more powerful winds and generating more electricity as a result. 
How kite wind power works
Clean energy
Some startups think globally and go for underserved markets. A clean energy startup Persistence Energy offers its human resource management, investment, and consultancy services to local providers of clean energy in Africa.
Beyond a doubt, the economic and environmental situation leaves much to be desired across the entire continent. Consequently, providing support to local businesses without making them hinge on large external governance is a sweet spot for entrepreneurs who truly care about global sustainability. 
Nevertheless, finding a genuinely clean source of energy is a hard task to complete, which is why startups look for clean energy technology that can "purify" energy consumption within various aspects of life. For example, our client from Germany came up with an idea to decarbonize energy consumption in residential and commercial buildings. In fact, buildings are one of the main contributors to global carbon footprint, so the client's solution has a lot of work to do. 
The solution is an artificial intelligence (AI) driven system for management of buildings energy efficiency. The system collects information about heating, ventilation, and air conditioning (HVAC) facilities with connected devices and the AI algorithms, providing users with valuable information about energy consumption and carbon emissions reduction. 
Moreover, the system automates HVAC management by adjusting a building's environments to the acceptable level of comfort and minimal carbon footprint production at the same time. Thanks to intuitive and attractive user interface/user experience design created by JatApp's team, the solution is easy to use despite the complexity of features it has. 
The solution's dashboard
Another way to make energy cleaner is launching a network of electric vehicles (EVs) logistic fleet. Evage is one of the most prominent companies in this domain, and it has created the whole infrastructure for EV-driven supply chain management.
Use of clean energy is a tendency that global supply chains gear towards, but you need to take action right now to be competitive within a niche that is obviously facing a surge in funding, as corporate customers are willing to make their logistic operations more sustainable. 
But even a consumer use of electric vehicles is a confident step towards clean energy. Building infrastructure necessary for a common use of electric vehicles is another must-have change for the sustainable future. JatApp's client from Switzerland clearly realized that, and they turned to our company with a request to develop a web and native mobile application for their EV charging stations monitoring platform. 
Basically, the client runs a network of EV charging points across Europe. However, maintaining maximal efficiency of every charging station is possible when they are connected to the Internet and work well 24/7. 
Charging stations status screen
Our team has developed a solution that enables the client, its corporate customers, and EV owners to observe the performance status of charging stations: their connectivity, occupancy, quality of performance, to name a few. In case something goes wrong with any charging point, the client and their business customers will be aware of the problem and can resolve it fast enough without causing serious damage to the profitability of the charging points network. 
Renewable energy
Solar power can be used by many different types of consumers, but households are a submarket that is worth attention. The reason is quite simple: ordinary people also want to prevent the planet from being boiled in hot emissions and they want their electricity bills to be ludicrously small. 
The renewable energy project Samara sniffed out the trend and successfully launched a network of solar power delivered to households across Spain. The startup successfully gathered €2 million of pre-seed investment, so they're going to advance the experiences of their customers with a solar panel installation app.
The smell of the trend mentioned above is strong enough, and other renewable energy projects picked it up, too. GAF Energy is a solar energy startup, which came up with solar panel shingles that are easy to install and manage.
The product aims to compete with Tesla's roof solar panels that are not so convenient and user-friendly. In fact, you can walk on GAF Energy's shingles, and they will work as usual. 
If ordinary people are already eager to know how to install a solar panel on their house, businesses crave for more. That is why Glint Solar offers a software-as-a-service (SaaS) solution that provides companies with satellite data about the most convenient locations for ground-based or floating solar panel farms. The startup's approach draws on satellite imagery, reliable datasets and smart algorithms to cater corporate customers with evaluation of risks and costs associated with their future solar panel projects. 
Glint Solar user interface
When we talk about renewable energy, we usually take into account large-scale prospects. Although, powering low-energy devices with renewables can make an impact as well.
Such an idea came to the minds of Dracula Technologies that produces connected sensors which produce energy from indoor and ambient light. These devices aren't capable of powering large home appliances, but are just fine for gadgets that need charging and consume a lot of electricity throughout their life cycle. 

Energy storage startups
Since green energy startups are capable of generating so much energy, the question of power storage is hanging in the air. Of course, startups already lunge on storage solutions like a pack of hungry wolf cubs.
Batteries may be the first thing you think of. And that's true, the major part of energy storage startups revolve around batteries.
Gridential, for instance, produces lead-acid batteries that can open a range of disruptive changes within the energy sector. Rechargeability and the relatively simple chemical process of production can become a go-to solution for businesses, devices, electric vehicles, and so on. 
At the same time, Endua focuses on providing hydrogen power storage and hydrogen modular powerbanks. Hydrogen energy appears to be one of the most promising energy sources, but the lack of infrastructure and means of adequate storage hamper many successful projects. Luckily enough, companies like Endua recognize an opportunity and use a large knowledge base to come up with convenient and easily marketable solutions for hydrogen storage. 
EnerVenue takes a different approach and offers nickel-hydrogen power batteries. The technology isn't new, but the company provides batteries of a convenient size, so it can match the needs of different user groups, from a small business to a large industrial mammoth. The main perk of this battery is that it cuts energy costs almost 200 times.  
We've already touched upon the importance of infrastructure availability for green and renewable energy. Local utilities providers also need to switch from fossil fuels to renewable and green energy sources. 
For that reason, the startup MGA Thermal, which specializes in thermal power production, supplies utility companies with shoebox-sized energy storage modules. Thanks to a convenient size, utilities companies can easily manage their power storages to provide their customers with electricity even when weather conditions are not good enough for covering energy demand. 
By contrast, you can handpick other competitive advantages, like long-duration storage. Malta is a startup that combines old-fashioned, yet Nobel-winning technologies to build power batteries. Nevertheless, the company engages in the research and development of modern solutions to build upon the conventional tech stack. 
You may say that there is nothing special about this startup, but we just wanted to let you know that you don't necessarily have to adopt some super new technologies to meet the market demand. Fossil fuels energy will fade away one day, and we'll need a huge infrastructure to store green energy.   
The icing on the cake of the green energy storage business is that battery reusability is a growing trend, especially within the industry of electric vehicles. An average EV battery still has 70% of its original capacity after its removal, which is why your business can focus on giving power batteries a second life. 
Of course, you need to have robust technology at your disposal, but you can be sure that this kind of investment will pay off because the market of reused batteries is developing now, while EV infrastructure keeps expanding. Seismic changes are ahead, and your business can speed up this process.      
Alternative sources of energy
Aside from green energy sources that are gaining traction today, there are many alternatives that perhaps won't be mainstream in the future, but can significantly diversify the market, thereby preventing global addiction of states to a particular energy resource. That's the most interesting part of our startup list, so buckle up!
For starters, we need to mention hydrogen energy technology that actually runs hot on the heels of other green energy sources. That's why we won't waffle about any specific startup here because there are dozens of them. It doesn't necessarily mean that you shouldn't think about opening your own hydrogen energy business: the green energy industry will keep expanding within several years to come.
And we can't omit saying a couple of words about geothermal energy. It is one of the alternative sources that are trending in the market of renewable energy, as it is easy to maintain, while certainty in its effectiveness is very high.
Geothermal power exploits the ability of deep Earth to exchange hot and cold air, thereby making production of heating in winter and air conditioning in summer possible with the one source. 
The next alternative source of energy is fused plasma. That's not something unreal any longer, because different technologies are developing at a staggering speed. For example, Zap Energy is an alternative energy startup that produces fuse energy by injecting hydrogen into helium, which is a complicated, but easily maintainable technology. 
At the same time, The National Ignition Facility at Lawrence National Livermore Laboratory has successfully proved that the use of laser pulses can be an effective way of fused energy generation. These findings only highlight that fuse energy will run the show in the future, but be ready to invest much to manage a long-term research and development process.   
How fusion energy works
If you want to be more confident about the future of your green startup and predictability is your top concern, tidal energy is an alternative source that checks this box. Again, we won't provide an example of any specific startup as our goal is to give you an idea that tidal energy is an attractive business opportunity with a higher level of certainty compared to other green energy startups, productivity of which depends much upon weather conditions. 
Another renewable source of energy that is not as popular as solar and wind power is biofuel that derives from food waste, feedstock, agriculture and the like. There are numerous ways you can use biomass for your biofuel business, but we picked two interesting and promising startups. 
The first one is Brilliant Planet that runs algae farms not only for production of biofuels, but also air decarbonization. The matter is that algae absorbs more carbon dioxide than any other plants, which is why growing algae at an industrial scale can create a strong impact on carbon neutrality management. 
Algae farms by Brilliant Planet
Needless to say, research & development (and big money, of course) are needed to create a convenient infrastructure and enable your algae business to adjust to various environments. On the other hand, you have nature on your side, which is the best designer in the world (after JatApp's UI/UX design team, of course). What can possibly go wrong? 
The second bioefuel startup we would like to share with you is Celtic Renewables. This innovative energy company uses byproducts from Scotch whisky (!) production to create low-carbon biofuels. For now, being drunk with power is a phrase that can have a literal meaning!
That was the last example of a green energy startup. We've shown enough to inspire you and give you food for thought. So…  
Unleash your innovative power together with a team of talented and creative tech professionals
Despite a good business idea for a green energy startup, you need a team of professionals who will work on the technical part and develop software that can help you control every aspect of your business. The JatApp team can provide you with a team of experienced software developers who will deliver a quality product, since 99 of our customers out of 100 leave positive feedback about cooperation with our company. 
With us, she will be happy with your green energy startup
Hire a team of software engineers at JatApp by contacting us. We'll reach out to you as soon as possible.