As we know, curiosity killed the cat. Had this cat known how to start an edtech company, it wouldn't have risked its life as education technology lets anyone learn whatever they want. 
If you worry about how to start an edtech company today, you shouldn't. Nowadays, the edtech landscape has a fertile for startups. Globe Newswire estimated the edtech market size is going to grow up to $605.4 billion by 2027.  
The reasons for such a tremendous growth are pretty clear, and the future of edtech currently depends on such factors as innovative solutions in education and technology going hand in hand, availability of large capital investments, and, of course, our "beloved" COVID-19. 
Even though the edtech industry is getting more and more attention today, it still takes less than 4% of global tech expenditure. The market is hungry for new startups and innovative solutions that will disrupt the industry, so it's your chance to start your own education technology company.
However, what to start with? That's the question with multiple answers that would take ages to cover. So instead, the JatApp team will share with you three stories of the most prominent edtech startups to learn from, so that you can get more edtech business ideas to disrupt the entire industry.
Startups that were once an ambitious idea and now rule the edtech industry  
All three edtech startups we're going to discuss started long before the boom of digital education. The only thing these startups had was just a bold idea, while the industry didn't offer so many solutions as today. 
Duolingo, MasterClass, and Chegg have become top edtech companies and managed to overcome many challenges, which actually paved them the road to industry leadership. That's why you can learn much from their stories. 
Duolingo 
Duolingo is a language learning app that is worth $700 million and currently has 500 million active users worldwide. The company went public just a year ago, but the story of the app began in 2011 when a computer science professor Luis von Ahn and his graduate student Severin Hacker (what a coincidence!) decided to build a simple and accessible approach to learning foreign languages.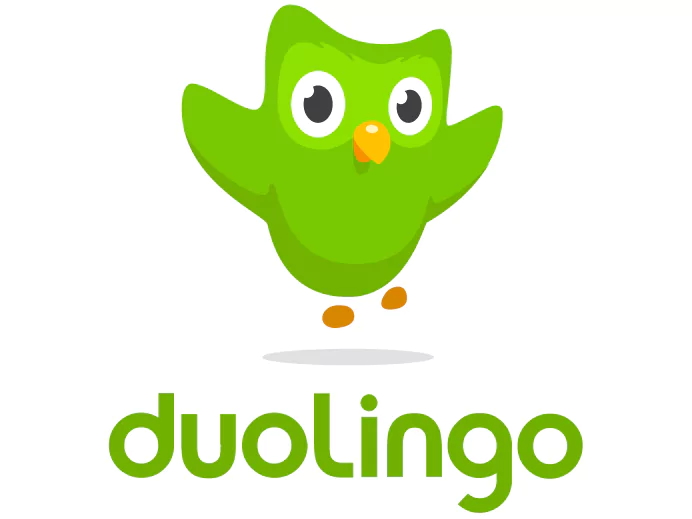 Duolingo logo
Crowdsourcing and other experiments with business models 
The name Duolingo came from the product idea to do two things at the same time: learn new languages and translate texts. The founders looked for businesses that needed texts translated from English into various languages, while the app users had to translate these texts into their native languages, thereby having an opportunity to learn English. 
Raising money appeared to be easy, while the above mentioned synergy of education and technology innovation was not so evident. The founders had to dig through dozens of books on language instruction and google nearly 3,000 of commonly used words in different languages to create the basic language courses. 
Professional language instructors and teachers were rolling eyes saying that the app's approach has nothing to do with teaching languages according to the academic standards. What's more, the experiment with B2B monetization wasn't successful in terms of money making. Nevertheless, the company has acquired an army of users, who became the app's main focus again.  
The founders realized that monetization of the free app through ads can spoil users' learning experiences, which is why new perspectives of language learning should be found. 
So in 2013, the company came up with Duolingo Incubator. This feature allowed volunteer users to create free language courses and teaching programs to enrich educational content of the app. In such a way, the company could keep earning from ads and deepen the learning experiences of the app's users.
Duolingo Incubator interface
However, the founders wanted to find monetization through a feature that directly relates to language learning. Switching on the paid subscription model only was never an option, so van Ahn and Hacker started thinking about an extra value they could create. 
As a result, the app got an additional revenue stream in 2016: paid language proficiency tests. At a price of $49, a user can pass a test equal to TOEFL (test of English as foreign language) that takes only one hour. Once over 800 million people managed to learn and pass the English proficiency test , a built-in testing service has proven to be a good way to make money and offer new benefits to users at the same time. 
Duolingo Test example
More than 2, 000 of educational institutions around the world, including Yale University, agreed to adopt the Duolingo test instead of TOEFL that costs $215 and takes 3 hours to complete. Even if the Duolingo test isn't considered valid by every single university, it's still a good instrument for doing TOEFL preparations. 
Knowledge for free 
Duolingo's founders didn't want to act like their main competitors, Rosetta Stone and Babbel. Instead, Duolingo focuses on a larger market that involves no cost barriers for customers, so the application is free of charge. Only 1.36% of users opt for premium subscription for $84 per year, while the revenue of $161 million is mainly generated from ads.
The main reason for such success lies behind the access to language learning. With Duolingo, millions of people with different incomes, from Bill Gates to a hobo, have an opportunity to learn foreign languages. 
The free app managed to offer greater value than its rivals do for paid subscriptions. Duolingo offers 36 languages for learning, and this knowledge base is evolving, while subscription-based Rosetta Stone and Babbel provide 25 and 14 languages respectively.
Time to play the game
What makes people feel so excited about learning languages with Duolingo? Gamification is the answer. Gamification simply stands for adding game-like mechanics to non-gaming environments such as software or a website to make a user's interaction with the digital product more engaging and fun. 
Duolingo introduced the first gamification features from the moment it was born. The ability to score learning points and a cute owl called Duo were the first steps towards making the use of the app as fun as possible. 
Duo owl
In fact, gamification is the cornerstone of Duolingo's success, so relatable features such as trophies, learners' leagues, and such evolved through time, making the user experience so exciting and even addictive in some way. 
One of the gamification features in Duolingo
We can't agree more that gamification is a powerful instrument to make an edtech product attractive to the target users. We can tell this from our experience when JatApp's user interface/experience designers worked on the gamification features for PreQuest, a learning platform for schoolchildren who are preparing to pass entry exams in the UK schools. 
PreQuest gamification feature
The product aims at schoolchildren aged 9-12 years old. Children of this age typically have a short attention span, so it's particularly difficult to engage them in a learning process for a long period. Therefore, involvement of such features as prizes, leaderboards, and animal characters help to keep children focused on studying school subjects. 
Lessons learned 
Duolingo story is a good source of inspiration, so we would like to draw several conclusions about what you need to remember, if you're looking to opening your own learning technology company:
Follow your entrepreneurship spirit.

Education is a sphere where no rule or principle can be considered fundamental. The case of Duolingo proves that education can take different forms, and they aren't necessarily conventional. That is why you should be a true edtech entrepreneur and always come up with your own ideas. Duolingo went against all logic and became a big success so why shouldn't you bring your own business idea to the edtech table?  
Go for big markets.

Duolingo opted for a large market, where everyone can use the app for free. The company managed to win the hearts and minds of millions of users. This approach appeared to be more profitable than focusing on only those customers who can afford paying for the subscription.  
If your business model works, it doesn't mean you shouldn't look for another one.

Your

education technology company

can make money in many ways. Will your business model be profitable forever? Not necessarily, which is why you need to keep looking for alternative business models that bring different streams of revenue and simultaneously provide new benefits to customers. 
Education can be entertaining.

Your edtech product shouldn't resemble a boring textbook. Think of the ways you can make your solution fun and attractive. Duolingo's case proves that adding gamification features is one of approaches that work well for an edtech product, but you can always find your own way as well.  
The story of Duolingo is inspiring for a reason, so if you want to learn more about how its example can help to build a similar language learning app, read our dedicated article. 
MasterClass
You've definitely seen epic YouTube ads where top professionals from various spheres introduce their MasterClass course. But what's behind high-end video production and elevated speeches? 
MasterClass is an education technology company with perhaps the greatest media hype for the recent years. The company offers online learning in more than a hundred fields starred by well-known experts. MasterClass managed to involve such celebrities as Stephen Curry, Gary Kasparov, Serena Williams, Dan Brown, Hanz Zimmer, and many others. 
MasterClass landing page
The business is still on its way to the initial public offering, but its growth is more than promising. Forbes reports that the company raised another $100 million in funding and its current value is around $800 million.
"Education is the only thing that someone can't take away from you"
MasterClass was created by David Rogier and Aaros Rasmussen in 2015. Rogier was inspired by the story of his grandmother, who fled from Nazi in Poland and moved to the United States. In New York City, she was trying to get enrolled in multiple medical schools, but was refused two years in a row because she was a Jewish woman who came from another continent.  
Rogier's grandmother finally got medical education and established a good physician practice. When Rogier was in the second grade, his grandmother told him: "David, I'm trying to tell you that education is the only thing that someone can't take away from you".  
In several decades, David Rogier recalled these words and got an idea of creating a school which brings knowledge to everyone who dreams to study much.  
Rogier was thinking about a platform where people can learn from the top professionals who are "masters of their crafts", so many celebrities and experts were invited to participate in the courses' creation. The founders wanted to make their service affordable and accessible, so everyone, who is curious, can have a chance to learn. That's how MasterClass started in 2015 and got the motto: "Everyone should have access to genius".
David fights Goliath 
MasterClass didn't have such large funds as its big competitors back in 2009. For example, Udacity had $2 billion in value in 2009 and Coursera, the second edtech giant, was valued at $1 billion. 
Anyway, MasterClass entered the market of online courses. Needless to say, competing with such strong rivals means that the company has to find a way to differentiate itself from the others. While Udemy, Udacity, and Coursera focus on creating thousands of courses that can be designed by almost everyone, MasterClass decided to concentrate on sharing knowledge from the experts who are best in their field. 
Even though 1 million of subscribers is extremely small in comparison to the main competitors, the value MasterClass creates is one of a kind. A user has an opportunity to learn how to cook with Gordon Ramsay, shoot three pointers with Stephen Curry, compose dance music with Deadmouse, and so on. 
Moreover, these courses are not necessarily about learning some hard skills. Instead, the host experts play the role of a user's virtual mentor. They provide advice from personal experience, so a user can make their own conclusions about a particular aspect of the subject they're studying. 
For example, Stephen Curry, a top basketball player, not only shows a technique of shooting or handling a ball, but also explains what psychological strategies he uses to outplay the opponent team's guards. In this way, a learner gains basic knowledge together with experience and professional wisdom necessary to succeed at their target field.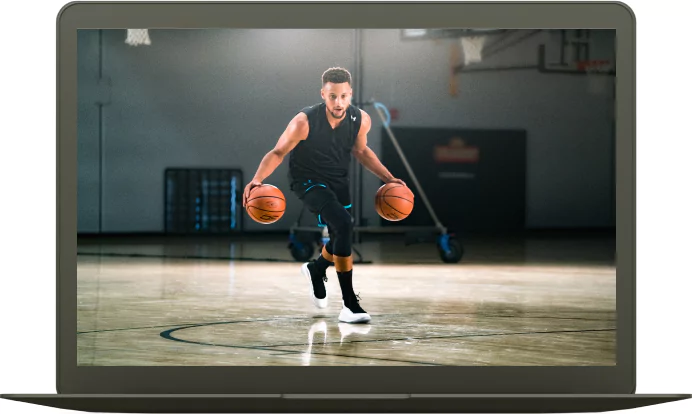 Stephen Curry explains ball shooting technique in his MasterClass course
Also, MasterClass offers learning experiences you can't spot at Udemy or Coursera. A course about tactical empathy and negotiations by a former negotiations expert from the FBI is one of the most prominent examples.   
Old good word-of-mouth
MasterClass apparently relies on a high-end production of its ads and courses to establish a strong brand image and, as a result, awareness amongst potential subscribers. Likewise, involvement of numerous celebrities is not just an effective differentiator, but also a good weapon to conquer the attention of the target audience. 
Celebrities already have a serious influence and enormous social followings, so a basic word-of-mouth marketing perfectly works for MasterClass promotion. Still, just using word-of-mouth marketing today means that this word should be loud enough to become a competitive advantage. 
That's why Rogier and Rasmussen realize that their marketing campaign and brand image require much money to spend. The founders don't like to talk about their marketing expenses, but top-quality video production and massive digital advertising hint us that MasterClass is ready to spend tons of money to ensure its active promotion. 
What's more, Brand Origins says that each celebrity gets $100,000 for recording a course upfront and then receives 30% from the course subscription revenue. Again, you can see that the founders seem to act against all rules of business management you can hear at the Master of Business Administration course in Harvard or Stanford University.
Nevertheless, David Rogier made a convincing comment on their marketing budget: "If you've seen more of our ads, it is because they are working". 
Lessons learned
Besides sharing expert knowledge in numerous fields, MasterClass can teach us how to build a recognizable edtech firm. The key takeaways are the following:
Think about differentiation.

MasterClass founders clearly knew that they needed to create their own value proposition, otherwise starting an

education technology company

wouldn't have been profitable. You can approach your education business startup development in any way you like and you'll find your audience. People learn in different ways, so following the same business ideas again and again doesn't offer new value to consumers.  
Don't be afraid to compete with the market's monsters.

The market is growing but it has established leaders already. It doesn't mean you're unable to compete with them. The industry involves a myriad of opportunities that big players don't risk to take, so it's your chance, especially since you want to find a way to make your

edtech startup

stand out of the crowd. 

Be generous when it comes to marketing.

A customer buys a product when they really need it. Convincing the audience that they need to learn and get educated about a particular subject is a serious challenge, so we don't recommend taking marketing and its budget for granted. Again, if you differentiate your business from the competitors, you need to have enough resources to communicate your benefits to the target users. 
Chegg
Getting a job requires having experience, but having experience means that you need to have a job in the first place. This jeopardy resembles a fundamental question in philosophy: What came first? A chicken or an egg? 
Such thoughts came to young heads of Josh Carlson, Mike Seager, and Mark Fiddleke, the founders of Chegg. They just decided to blend words "chicken" and "egg" to make a reference to the situation described above. 
The history of Chegg is not that ancient as the question about chicken and egg, but the company has faced enough on its way to a 56.8% revenue increase for the 2020 financial year. Let's discuss the four major chapters of Chegg's history. 
The building blocks 
The company started in 2005, but before becoming an edtech development company, Chegg began as a textbook rental service. Renting a used yet quality textbook necessary for learning significantly reduces expenses of students who usually already face financial hardships because of having no stable source of income. Consequently, the service became popular as students were able to save up to 90% of costs spent on textbooks and learning materials.  
At the same time, the company focused on providing services related to search for scholarships, internships, and college matching consultancy. Even though this area of operation wasn't prominent at that time, it helped the founders understand that students have to cope with numerous problems that require attention.
Once again, the power of innovation in education and tech industries was still an uncharted territory back in early 2000s, so it took seven years before Chegg realized they needed to go digital. In 2012, the company developed its own eReader to access textbooks in a digital format. 
Chegg eReader example
The solution created a better accessibility for students and enabled them to read, search, navigate, highlight and bookmark digital textbooks via any connected device.
The same year, Chegg started supporting Music 101, a music education contest for colleges. The winner gets a $10,000 grant from David B. Goldberg Music Scholarship fund. This initiative became a regular program, so the company managed to invite top musicians to the program's concluding events: from U2 and Taylor Swift to Ed Sheeran and YUNGBLUD. 
Music 101 event ad
Evolution
A rapid growth of the company started from the moment it went public in 2013. Chegg began with 15 million shares priced at $12.5 per share.
Since the company got enough money to expand its services, Chegg Study was introduced in 2014. The founders decided to advance the learning experiences of their users by providing various learning resources such as expert question and answer, textbook tasks solutions, video tutorials, practice activities, and such.
The same year, Chegg created a new service: Chegg Tutors. This feature provides students with 24/7 access to on-demand online tutors who can help students to improve their knowledge in the academic subject they have problems with. 
Chegg Tutor profile page
In 2015, Chegg realized a need to keep scaling its business, so the student internship help service was renovated.
However, the company didn't stop there, and Chegg expanded its resources on providing assistance in writing assignments by implementing such features as plagiarism search, automatic reference citation, and 24/7 writing help. 
Likewise, Chegg started services related to Math: lessons about equations and various smart instruments for solving mathematical tasks were developed.   
Math problems solving tab in Chegg
Going deeper in a student's world
In 2018, Chegg's founders understood that any further development of business requires much better precision in selection of priorities and orientations. Moreover, intelligent data solutions came into play, so the company had to make decisions on data trends rather than just basing on "gut feeling". 
That is why Chegg started a profound research of students' life, their concerns, and insights in order to better understand what new benefits the business can offer and help students to cope with the challenges they face today.
Since the company took a course of action towards providing students not only with academic help but also advocacy in socio-economic issues, the launch of the Equity of Education program for its employees was a natural decision.
All Chegg employees from entry level to managers, who have student loan debts and work for the company more than two years, receive up to $5,000 annually to cover the debt. The funds are taken from the company's current pool of stock. 
The Equity of Education program aims to support the company's employees and help them focus on professional development. Likewise, Chegg founders mentioned that they wanted to encourage the other businesses to support their workers and raise awareness about socio-economic issues students have to deal with.   
If the life gives you lemons, make lemonade
After a successful acquisition of Thinkful in 2019, an edtech business aimed at professional coaching, mentoring, and job search, Chegg was planning its growth in the way it did before. The search for unexplored areas that students can find valuable to their studies and career prospects was on the horizon. 
However, the COVID-19 pandemic turned things the way nobody could ever expect. With the lockdown restrictions, the universities and colleges switched on the remote learning, so students lost an opportunity to study with access to professors' expert knowledge, libraries, writing centers, and other educational resources. 
However, Chegg already had all the services that are necessary to fill these gaps. Universities started to rely on digital means of learning, so it was an evident success factor for Chegg. That's why the company's shares have grown by 800% since its IPO in 2013. 
Digital transformation of education during the global pandemic is an absolute necessity, so the development of platforms similar to Chegg is an evident trend today. For that reason, the JatApp team offered a US client to build their own online tutoring platform when they came to us with a request to create a product for the educational sector.
Subject categories tab in the online tutoring platform
Our market analysis significantly helped picking the right product idea for development. The solution managed to gather $500K in funding and have a 20% annual growth rate. For now, the platform has 70,000 monthly users.   
Lessons learned
Gathering all lessons learned from Chegg's story seems to be almost impossible, so let's sum up the most important insights: 
Be ready to keep scaling your business.

The story of Chegg shows that constant growth in the edtech business is a kind of an imperative. Digital education and learning can be supported in multiple ways, so if you see any, you should test them. Otherwise, your business may not survive the competition. 
Think about what else you can do.

If you see that all edtech niches are obtained by stronger competitors, you can think about things relatable to studies and learning. Education issues go far beyond the domain of students' academic performance, so there is much room for implementing ideas that can be beneficial to students, parents, and young professionals.  

Learn more about the community.

This simply means you need to do basic marketing research to find business opportunities and deliver value to your customers. When you know about the pain points and demands of your target user, you are able to build a valid solution with much better precision.
Starting your own edtech business is not that scary as it seems 
The stories of Duolingo, MasterClass, and Chegg show us that the education sector offers endless opportunities for building digital products which will surely find its target audience. 
If you  your own edtech startup idea, you need to think about how your company will share knowledge in an entertaining manner, how it will differ from the other services, and whether it can offer more benefits in the long run. 
Now with so many new insights about starting an edtech business, a technical aspect of edtech product development is another thing to take care of. That's why you need a vetted IT company who can develop a solution according to your business idea. 
JatApp has been developing eLearning and educational software since 2015, so we can help you not only with development of edtech software but also with a selection of a solution type that will be valued by your target audience. Get in touch with us to share your ideas and discuss the details of our cooperation.