Almost every person who has ever tried working remotely will agree that staying in a physical office does not mean the automatic high productivity level. More and more businesses do not require the physical presence of their employees and begin to work remotely with teams experiencing no hurdles in employee efficiency. Such a trend is crucial in the tech industry, with the organizations that search for remote developers abroad. If you want to hire developers or build a software development team, glance at our list of the collaboration tools that are free of charge and available for every remote worker. You might utilize them for communication, storing data, tracking, planning and making sure deadlines are met on a daily basis.
What is the best way to collaborate efficiently with your remote team?
Transfer to remote work by defining the core aspects of your everyday work, leading to success. Basically, product managers that work with remote teams highlight:
File sharing and storing
Productivity tracking
Communication.
The further step you will have to take is to choose team collaboration software that will meet your remote business process expectations. When selecting, check out these common tips:
The vast majority of digital solutions feature free trials for remote teams for paid plans that you might utilize before you transfer the team to them.
Ensure that you might shift easily to a suitable paid plan when you wish to scale your remote team in the nearest future.
Check whether the product features security protocols and certificates, and also double verification.
Top 5 remote team communication devices that are free of charge
Such business messengers as Chanty, Skype, or Slack will assist you in real-time communication in public or private conversations. Many of such online communication tools offer free of charge plans that may be enough for your remote team's needs.
– Skype: The classical one
This tool is a live legend video chat by Microsoft. If your company is about 50 employees, you will get enough limitless communication via chat and video conversations. For large corporations and businesses, Skype offers paid plans. You might also utilize a video chat recording feature if you need to keep the conversation for future use or conduct an online interview. The cutting-edge Skype feature is the possibility to let users connect to a call without installing the program to their PCs or cell phones with the help of a shared link.
Top features:
Storing and file sharing for one month.
Background blurring.
Screen sharing and video recording.
– Slack: The best for instant feedback
In the world of medium and small-sized organizations, Slack is well-known being one of the most customizable messengers. To add more, Slack features a robust built-in bot and lets the users integrate and contribute his or her own bots. A big plus of it is the possibility to get instant feedback and communicate fast.
Top features:
Easy search via all channels.
Personalized notifications.
Connectivity with other apps and bots.
– Zoom: The best application for conference calls
If it comes to video conferencing platforms of 2020, Zoom is a leading one. It is so popular because it features hosting up to 100 people for forty minutes at once. Similarly to Skype, you might record a call and share your screen. One more feature that impressed many remote teams is background customization since it lets them utilize a regular video call in a self-expression form.
Top features:
One hundred users at once for a free plan.
Forty minutes of communication per one call.
Background customization.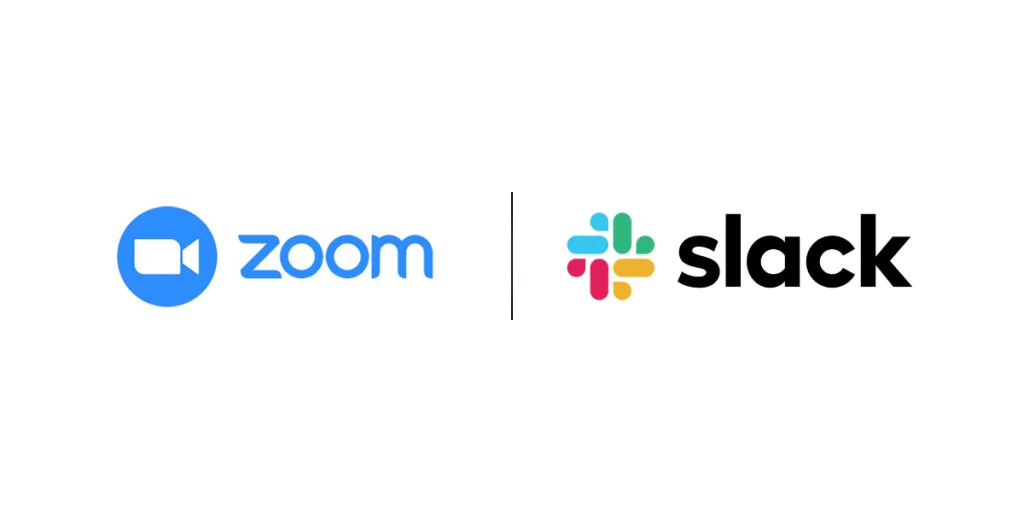 – Microsoft Teams: Safe and secure video connection
This is such a collaboration system that let's communicate up to 300 members in one company for free. It features all the important functions to have a video conference: channel meetings, tet-a-tet calls, group video & audio calls, and screen sharing.
Top features:
High connection security.
Background blurring when making a video call.
10GB of shared storage and 1GB storage per user.
– Chanty
This is a single notification center and easy artificial intelligence-powered business messenger. Its target is to boost team productivity and master communication at work. Chanty features a free of charge plan for teams of about 10 members and might be utilized for job planning, audio & video conferencing, and messaging.
Top features:
Searchable history.
The opportunity to integrate with popular cloud storage.
4 prominent remote team project management collaboration tools
Asana, Basecamp, and Jira are considered to be the most convenient and popular Project Management tools. Asana and Jira are the most frequently-utilized tools among remote team managers. They are also well-known for visualization and customizability capabilities.
– Jira: The ideal choice for development teams
In remote teams, this tool is widely-utilized that is using the Agile development methods. A solid number of project managers choose it since it offers extremely customizable boards that might be configured to versatile projects' needs.
Top features:
Up to 1000 ready-to-utilize plugins available.
You may use a customizable workflow designer to build original workflows.
Kanban and Scrum boards to track the project's status.
– Basecamp: A rock star for projects with easy architecture
Up to 3 million users select it to work with the remote teams. For the vast majority of users, this is the best place where you might see the history of modifications, share ideas, create to-do lists, and assign them. The main strength of this app is that it features its own storage. Meaning, you will have your materials and documents always a few clicks away.
Top features:
Separate dashboard for clients and teams.
Visualized reporting on the performance of the project.
Message boards for discussion of new projects and ideas.
– Asana: A champ for communication, tracking, and planning
This is a great way out for teams that like to keep the project-related data in one place. Teams might communicate; manage projects, store files utilizing only. Similarly to Jira, Asana lets you keep track of timelines, progress & milestones, organize your tasks, assign the tasks to the team members.
Top features:
Up to 15 members for free.
Appropriate for projects with easy architecture.
Notifications of updates for projects.
– Social Champ — A rising social media management tool
When communication fails, several problems arise, and work progress suffers. 
Managing a global team can be pretty challenging, and that's where Social Champ comes to the rescue. A social media management and automation tool that enables you to manage your team better by letting multiple team members use the same account at a  time.
You can assign roles to your team members, such as Admin, Editor, and Author, so they can create, schedule and publish content on your behalf without sharing any credentials. Moreover, you can create and share drafts with your team and separate team members for different client organizations as well.  
Top features:
Organize the social accounts of your clients in separate workspaces. 

Create a 'Shareable Calendar' with your team with a link.

Manage and approve content created by your team members via the Post Approval feature
Perfect remote team collaboration tools for sharing & storing files
Cloud data storage is one of the main tools of remote teams collaboration software that identifies the security of your information. You might know that you must pay exclusive attention to features like security protocols and double verification. Nonetheless, if you are a newbie to the subject, glance at the functions that businesses appreciate in cloud storage. Note that the most secure cloud storage services are not free of charge. The big ones are not, at least. Check out the following list of both paid and free plans.
– Google Drive cloud storage
This is a proper way out for users that have a Google account. This tool is one of the most-utilized ones that guarantees 15 GB storage as well as access to each of the Google Drive app, including Sheets, Slides, and Docs.
Top features:
Superior file search and simple design.
Safe and easy file sharing.
– Dropbox
It offers 2 GB of storage for free and access from mobile devices and computers. Also, users might enjoy document scanning functions and a simple camera upload. Up to 14 million users benefit from secure and easy information storing and sharing functions that are available for both free and paid plans.
Top features:
Previews and web comments.
Shared links and folders.
If you have an Apple ID, it means you have 5 GB of storage for free to keep media files and support notes, reminders, calendars, and iMessages. This is one of the greatest remote team collaboration tools that offer a premium-class synchronization with productivity apps such as Keynote, Numbers, and Pages that are all free of charge for iCloud users.
Top features:
A simple interface and easy file sharing.
Real-time collaboration within devices.
The best web design remote team collaboration tools
– Figma
This is such an online platform that helps several stakeholders collaborate simultaneously. A big plus of Figma is that it is so development-friendly. It features automatic direction, spacing, and layout padding settings, which are fluently translated into code.
Top features:
Private plugin sharing for customers within the company.
Simplified plugins development.
Multiple plugins for color accessibility, flow diagrams, icons, charts, and stock imagery.
This is the preferable design platform for both Windows and Mac-operating interface designers around the globe. Thanks to the basic features pack, InVision Studio enables cooperation between several designers. This simplifies the process of animating, prototyping, and designing.
Top features:
Free upload.
Robust functionality for animation and design.
– Sketch
It features a great reputation among worldwide freelance designers. Its entire design departments within companies resulted in 1 million+ paid users in 2020. Recently, the company has generated prototyping functionality and does not plan to stop with cutting edge features. The great advantage of it is that a small remote designers' team might easily utilize its free plan for collaboration on a daily basis.
Top features:
Rich library of plugins and extensions.
30-day free trial of fully functioning.
If you want to organize a great working process and build a remote team, you might also need to get practical recommendations about managing the remote team's work. If you still doubt concerning cooperating with developers remote team, take your time to read the comparison of such teams.