Robot-assisted surgeries, smart implants, and remote patient monitoring are no longer science fiction, but everyday reality. The Internet of medical things (IoMT) market is predicted to grow up to $158.1 billion this year, and the number of Internet of things (IoT) healthcare devices globally is estimated to increase from $10 billion to a stagerring $50 billion over the next decade. 
With the rise of connected medical devices, the number of people aged 65 and older is expected to nearly double by 2060 in the United States alone. Meanwhile, the chronic disease rates will witness unprecedented growth, placing a significant burden on an already strained healthcare system. 
Today, businesses have an opportunity to improve or even revolutionize the healthcare industry with IoT solutions. That's why the JatApp team would like to discuss the benefits of IoMT for patients, doctors, and hospitals as well as challenges that are still needed to be resolved.
IoT for patients
Wearables and other connected medical devices, like glucometer, blood pressure monitoring cuffs and smart watches, provide patients with personalized health monitoring 24/7. In fact, IoT has improved people's well-being, especially the elderly, by letting them easily track their health conditions. The devices alert healthcare providers or caregivers about clinically significant changes in the person's health, thereby giving emergency teams extra minutes that make a huge difference in the chances of survival. 
Such gadgets have already saved many lives of people suffering from chronic conditions, such as high blood pressure, chronic obstructive pulmonary disease, diabetes, and so on. Besides, patients also find them handy when it comes to acute conditions and accidents, like fall-related injuries or heart attack. 
Vitals-tracking wearables
Vitals-tracking wearables can be life-saving gadgets, especially for elderly patients or those who have serious health conditions, such as heart disease, hypertension or diabetes. Smartwatches and wearable devices enable patients to monitor their heart rate and activity levels, while also providing physicians valuable health data to make a diagnosis, prescribe medications, or modify a treatment plan. Furthermore, IoT-based platforms let doctors and nurses check vital signs of older patients without disturbing them. 
Today, the Apple Watch has a lot more to offer than the electrocardiography feature. Different sensors help to detect a health problem early on and notify patients of an emergency situation. One of the recent reported cases describes an Oklahoma teenager with a rare heart disease. The Apple Watch notified the child of the heart rate that was 190 beats per minute while sitting quietly behind a classroom desk. Thanks to the technology, the teenager was timely diagnosed with supraventricular tachycardia and underwent a much-needed surgery. 
Apple Watch
Medication adherence tools
People with comorbidities or older adults often need to take several medications, which is why remembering what pill and at what time to take can become a real challenge. Missed medicines can lead to exacerbation of health conditions, and in some situations may even result in hospitalization. 
AdhereTech offers IoT-fueled products that help to resolve this challenge by reminding users to take their pills. Its main product, the Audio Smart Bottle, gives patients peace of mind, allowing them to focus their attention on things they value most in life rather than their medication planning. The device also has customized reminders delivered by text or phone to notify a patient if they're late taking a medicine. Beyond all that, the product is integrated with pharmacies, so that a patient can easily refill the bottle with necessary pills. 
Aidia Smart Bottle
Portable diagnostic devices
Patients with chronic conditions and pregnant women usually have their biomarkers tested relatively often in order to timely diagnose their current condition and monitor overall health. So instead of spending their mornings in pathology laboratories hungry and irritated, patients can get their blood and urine tests done at home with help of portable diagnostic devices. In such a way, IoT helps patients to stay on schedule with their diagnostic tests and thus prevent many diseases or complications of the existing conditions. 
Scanadu Urine is an IoT-based urine test device used to check the chemical levels in a urine sample. The following test kit is designated primarily for maternal and women's health. Here is how it works: a patient dips a paddle in a urine sample and then uses the Scanadu medical application and smartphone camera to analyze the changes of color on the paddle. It takes no more than a few seconds for results to appear in the Scanadu app. 
Scanadu home urine testing platform
IoT for healthcare providers
The IoT enables physicians to keep track of their patients' health in a more consistent and effective manner. Technology not only alerts them when medical attention is needed but also allows them to check whether the patient is adhering to a treatment plan. 
By using connected medical gadgets, healthcare providers are more aware of the patient's health status throughout the day. It's not uncommon when patients feel nervous during the doctor's visit, which may affect the accuracy of physical examination or diagnostic tests. The use of IoMT eliminates the factor of anxiety, contributing to more reliable medical findings.
Smart implants
Smart implants are another type of IoT-powered devices that offer diagnostic capabilities and therapeutic benefits. Wireless sensors help clinicians address a wide range of diseases from cancer to cardiovascular conditions as well as perform various operations, like dental and orthopedic surgery. The next generation of smart implants process patient data and assist clinicians in making a more informed decision. 
Orthosensor is a Florida-based company that helps orthopedic surgeons take care of their patients during surgery. Its main product, Verasense, sends patient's health data to a screen in the operating room, aiding healthcare providers in making decisions related to implant position and soft tissue balance, which is crucial as inappropriate implant position and soft tissue balance may result in patient's hospital readmission and even implant failure in the future. 
Verasense smart implants
IoT for hospitals
Apart from checking patients' health, there are other instances when IoT healthcare solutions improve hospitals' effectiveness and workflow. For example, IoT gadgets powered by sensors are used for monitoring real-time location of various medical equipment, such as oxygen pumps, wheelchairs, nebulizers, and so on. 
What's more, IoT can analyze deployment of healthcare providers at different locations in real-time. Another common use case of the technology is pharmacy inventory management, such as temperature monitoring, humidity control, and so on. 
Medical equipment tracking
Wireless Links is a perfect example of an IoT solution for hospitals. The device helps to reduce the chances of theft or loss of medical equipment not only by tracking its location but recording the time of drop off as well. Moreover, if the ambulance starts moving and a piece of equipment is left behind, the driver receives a notification via SMS message. Wireless Links also offers a user-friendly dashboard of equipment drop off and pick up, spanning the names of all stakeholders for better transparency and efficiency. 
Medical equipment tracking with Wireless Links 
Hand hygiene monitoring
After Covid-19, many healthcare facilities rely on IoT solutions to remind patients to sanitize their hands at the entrance. Some devices even provide instructions on how best to clean hands to minimize the likelihood of spreading an infection. A main drawback is that these gadgets only invite patients to wash their hands but aren't able to do it for them. 
Still, such hand hygiene monitoring companies, like Clean Hands – Safe Hands, report the reduction of infection rates by more than 60% thanks to their devices. The solution adds the Bluetooth technology to healthcare professionals' badges with credentials. The device communicates with the IoT-enabled sensor attached to a soap dispenser in the hospital's rooms, so when a provider enters a room and forgets to wash their hands, the real-time voice reminder comes into play in a few seconds, encouraging a provider to follow the hygiene norms. 
+
Clean Hands – Safe Hands' IoT sensor 
Five
challenges of IoT in healthcare
IoMT solutions have come a long way since the days they could only count a patient's heart rate. As devices evolved and became more complex, many new challenges that affect their effectiveness and safety popped up. 
Battery life
Battery life is an extremely important concern when it comes to IoT in the healthcare industry. In the healthcare sector, the lack of operational continuity may cost somebody their life. Mission-critical medical devices should have extended battery life in order to make sure that devices won't turn off in the middle of a surgery or during an emergency situation. 
Gadget designers pay special attention to increasing battery runtimes, balancing between power consumption and performance. They take steps early on in the development lifecycle to ensure an uninterrupted access to patient's health data.
Connectivity
Again, any problems in data transmission can be a matter of life and death. That's why low-latency communication and ultra-high reliability are an absolute necessity. Dense device deployments and complex systems must work seamlessly and without any failures, ensuring that patient's health is a number one priority. 
This means that equipment designers are expected to implement connectivity testing at the beginning of product development. Testing signal integrity allows specialists to understand whether the system will withstand real-life connectivity problems, especially during emergency situations. 
Compliance
IoMT-related regulations significantly vary from country to country. For instance, in the United States, the Food and Drug Administration (FDA) provides the guidelines that device manufacturers need to follow to ensure product safety. At the same time, within European borders the Medical Device Regulation (MDR) requires businesses to increase gadget traceability, forcing them to mark their products with identifiers. With the rise of IoMT worldwide, lawmakers will issue new regulations and policies to safeguard the patient population.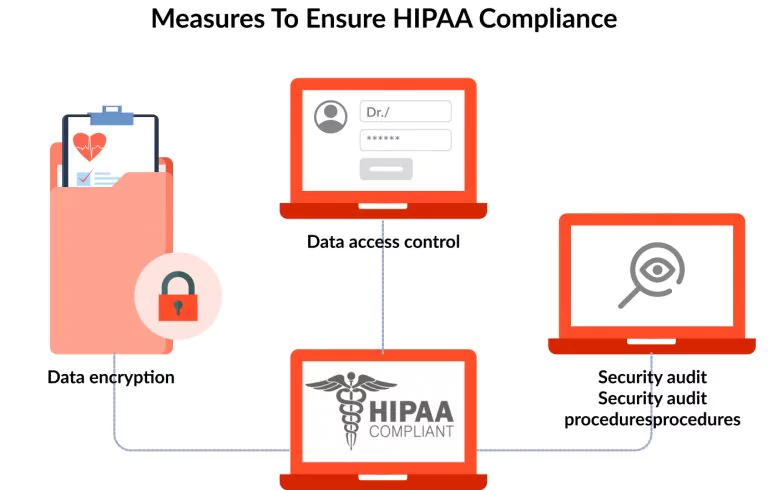 Pre-compliance and compliance testing can help to address this challenge early in the development process and prevent costly revisions. In such a way, device manufacturers should create a rigorous test plan in alignment with regulatory requirements of target countries. 
Security
Any device connected to the Internet can be a subject to cyber attacks. For that reason, it's essential to think about IoT security measures at the earliest stage of product development and conduct validation during the entire software development life cycle. Besides, wireless providers should pay careful attention to risk assessment in order to effectively respond to threats in the network.
Raising awareness of security risks is equally important for bringing security to IoMT. Bad user practice appears to be the leading cause of security incidents related to IoT-powered devices in healthcare. Device makers should take extra effort by designing educational initiatives for C-suite executives as well as ordinary users to prevent and reduce the number of cyberthreats. 
Coexistence
Statistically, hospitals have 75,000 IoT-fueled devices on average. Each of them compete for connectivity, making reliable communication a real challenge. When an IoT device in healthcare, like, for instance, an IV pump and pacemaker, cannot operate properly in the presence of other gadgets, the patient's life can be at stake. 
To prevent such situations from happening, developers should perform coexistence tests that would help to understand the environment's frequencies, the interferences, and signal strength. The results of this testing will help to develop strategies for better performance alongside other IoT healthcare devices. 
Redefine healthcare with IoT
IoMT assists clinicians in diagnosing and treating patients, while the latter benefit from improved quality of care and increased independence. Meanwhile, hospitals also take advantage of better workflow, enhanced communication, and reduced expenses thanks to IoT technology advancements. Given the rising pressure on the healthcare system to reduce the costs without compromising patient care, there's never been a better time to build an IoMT device that makes healthcare more efficient and patient-centered than now. 
The JatApp team can help you in your journey to transforming the healthcare industry with IoMT. Our company specializes in developing software for IoT-powered devices and we have delivered more than 200 projects, many of which were white label healthcare solutions. We pride ourselves that our IoT devices, like a power bank rental platform, have more than 40,000 active users and cover the needs of 24 registered companies.
If you want to cooperate with us, please, leave us a note and we'll contact you in a little while.